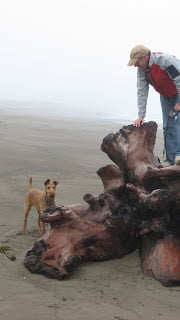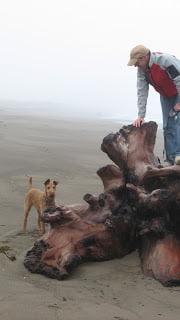 Irish on Irish Beach
Friday, August 19, 2011: We are staying in a community, if you could call it that, called Irish Beach (which is essentially about three dozen homes with nary a service for miles).  There is access to a private beach, which runs for miles, so that's where we spent our morning.  It was mild but foggy, a grey mist rolling in off the Pacific; hard to believe it's August.  Our walk, replete with many "good digs" and sticks in the surf and sniffs amongst the kelp cheered up the dog who was, yesterday, after a "car day" a little Pokemon.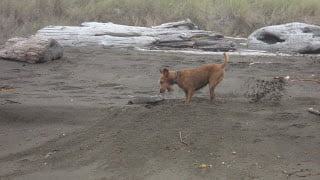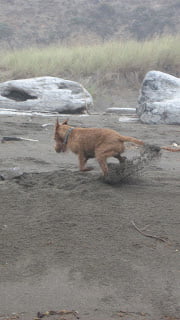 good digs (or, as Pop says, diggy dig digs)
Neither of us has ever been to an "Irish" beach, although we've both been to English and Welsh beaches.  I think it's safe to say that this morning, given the mist and the roar of the "North Sea" it would have been a safe bet to put Rosy Ryan Shaughnessy riding horseback with her English officer in a remake of Ryan's Daughter (god forbid) and no viewer would have been the wiser.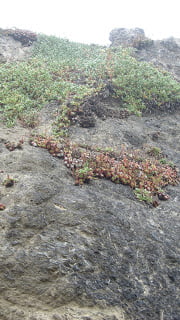 rock with flora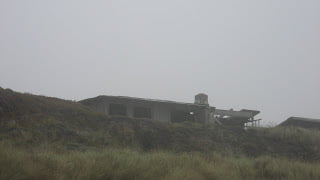 this property is condemned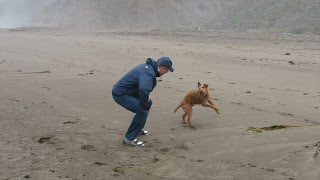 It's "yes Drill Sergeant"  Do you hear me?
Late in the morning we drove the half hour or so into Mendocino.  It was a little less twee and refined than, say, Cannon Beach.  Not that we were expecting one or the other, but Murder She Wrote had led us to believe in something probably a little different than an actual functioning town.  There was a farmer's market with some great produce, albeit pricey (two peaches, $3).  We had lunch in the pub which was reconfigured from a rectory dating to 1860-something, afterward strolled around town where chatty locals gave us an earful on CA politics (taxes, grow ops and economic opportunity–sounds like home), then drove down to Big River, a state park just south of town.  We had a pleasant walk along the river, watching kayakers and a large group remember
Matt Coleman
, a local murdered a few days ago while doing land management.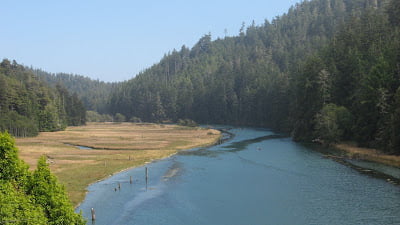 Big River State Park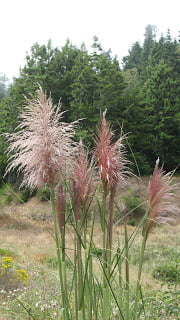 member of the grass family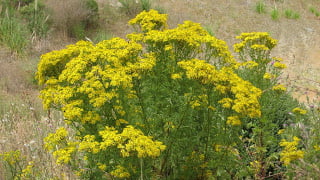 member of the aster family
After that, as it was getting on, we returned home.  Although a "local" day we still put 100 kms on the car.  It certainly ain't a locavore locale.  SS made BBQ burgers with a very good salad and we watched a DVD.  The mist never burnt off today and although it had warmed nicely by seven it was getting chilly.  We did some much needed laundry (shameless shill: I accidentally washed and, yes, dried my glasses, which came out Cascade glass clean. 
Thank you Porsche
for a product much more substantial than my flashy IC Berlins.)
On the Beach: SS tells an anecdote where Ava Gardner, when asked about what she thought of Melbourne, the location, said she couldn't have thought of a better spot for a movie about the end of the world.  This is lore not truth, a journalist's concoction, but clever nevertheless (to make something up with enough legs to last for decades).  Witness Anthony Lane's recent New Yorker story on how Murdoch would rather print falsity and take the sales with an apology afterward, than steer the high road.  Truth, fiction, science fiction, never could get through OtB, despite Ava's glowing facade.  But it has a great ring to it, and we are, essentially, on the beach, literally and figuratively.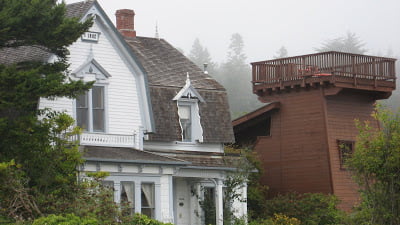 In The Majestic East of Eden during the Summer of '42 lies Cabot Cove where Same Time Next Year The Russians are Coming, The Russians are Coming