Remnants of the Street of the Dead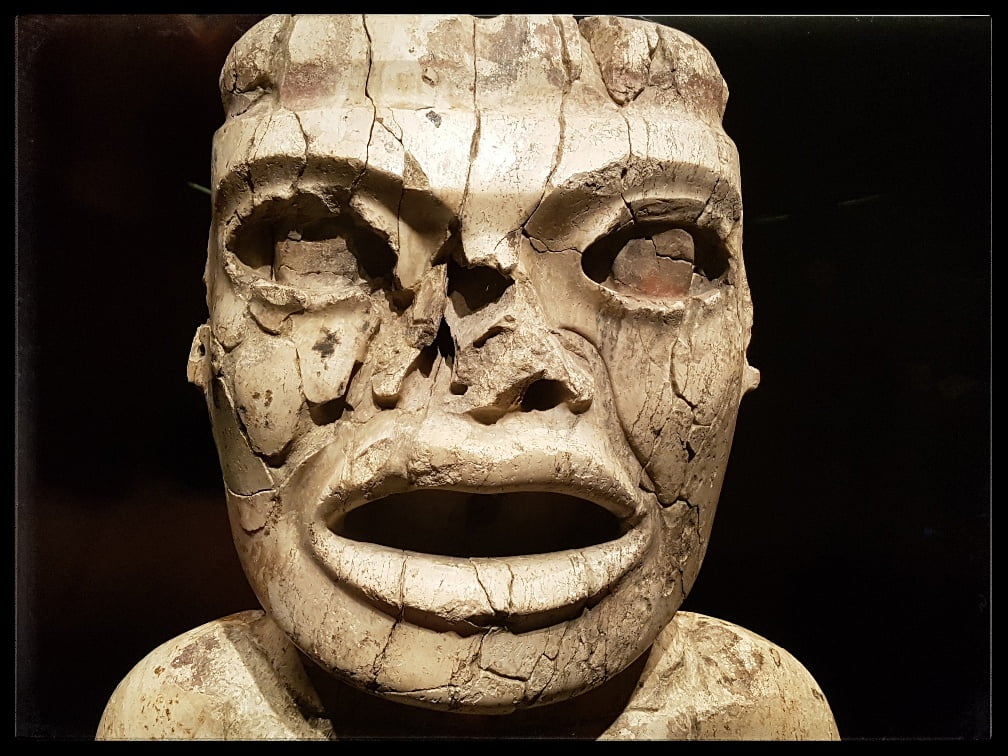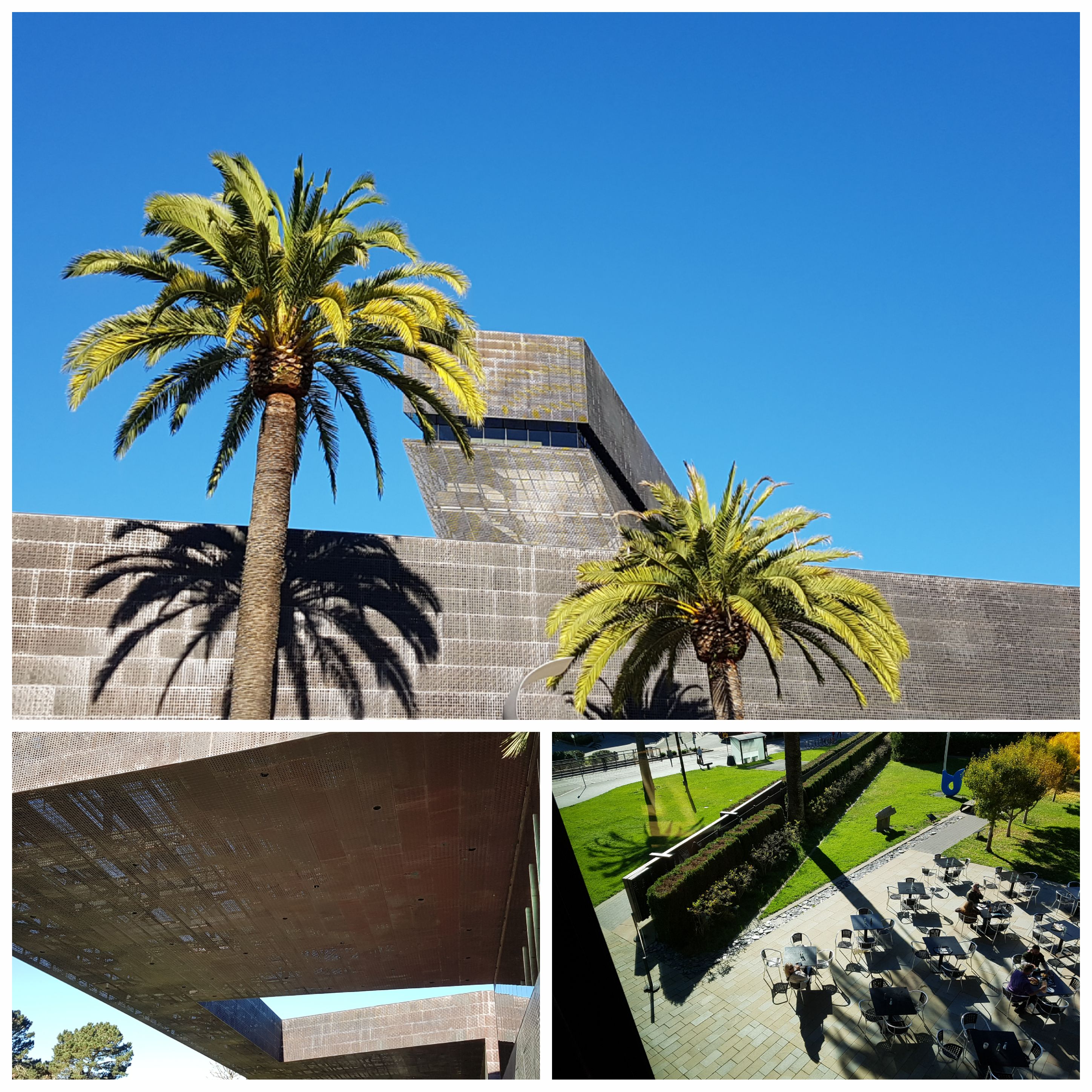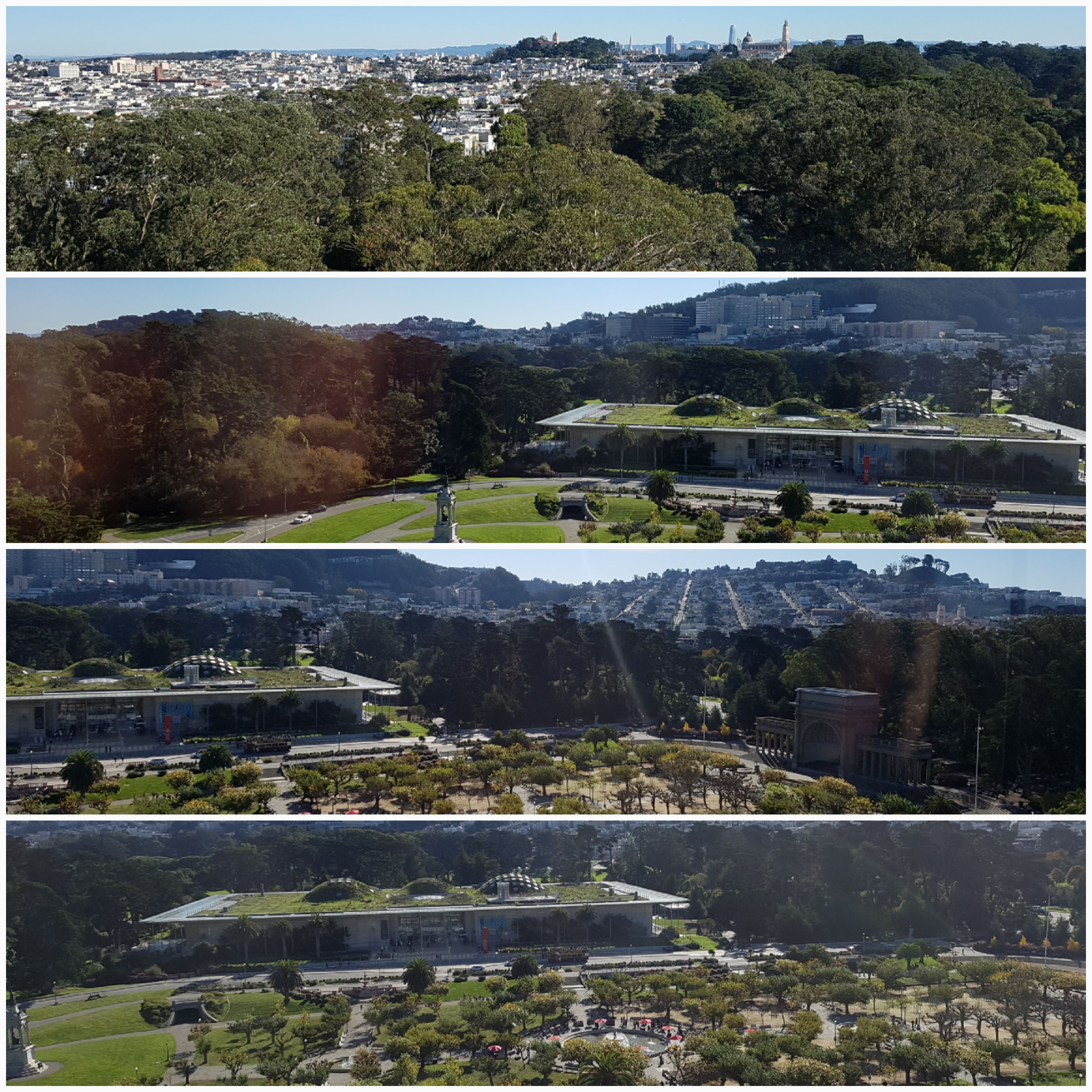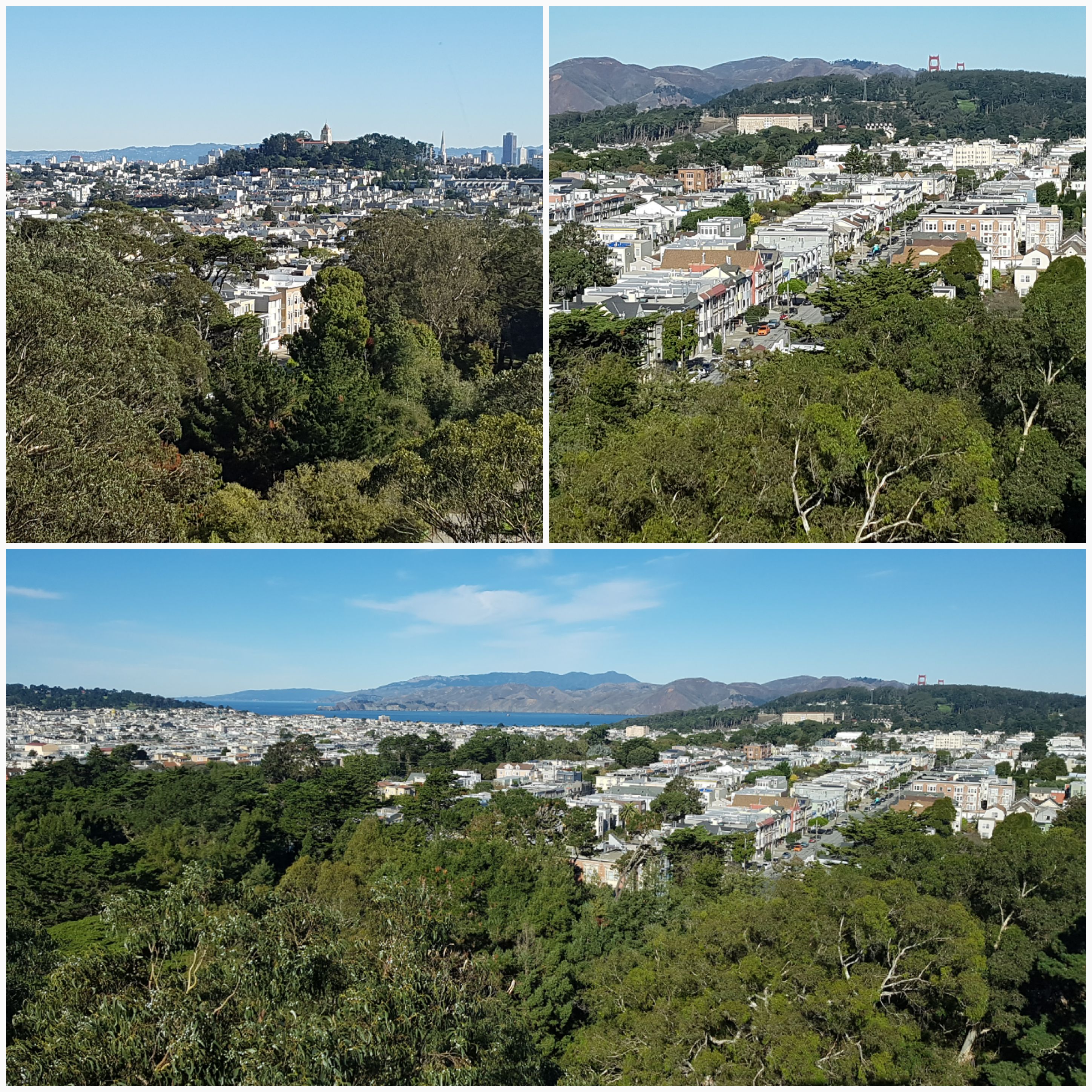 Saturday, November 17, 2017: Up pretty early, Nespresso in room, snack from Starbucks, then Uber to Golden Gate Park to visit the de Young Museum.  The Teotihuacan show was spectacular.  Spectacular.  Objects from an unearthed tunnel, unseen for 1700 years, pillaged reliefs never displayed for the public, chunks of pyramids and relics from the long lost Street of the Dead.  Nina enjoyed the regular collection, including a Maori Portrait show.  Snack in the museum café sculpture garden.  Upstairs: Best collection of African and South Pacific artifacts I've ever seen.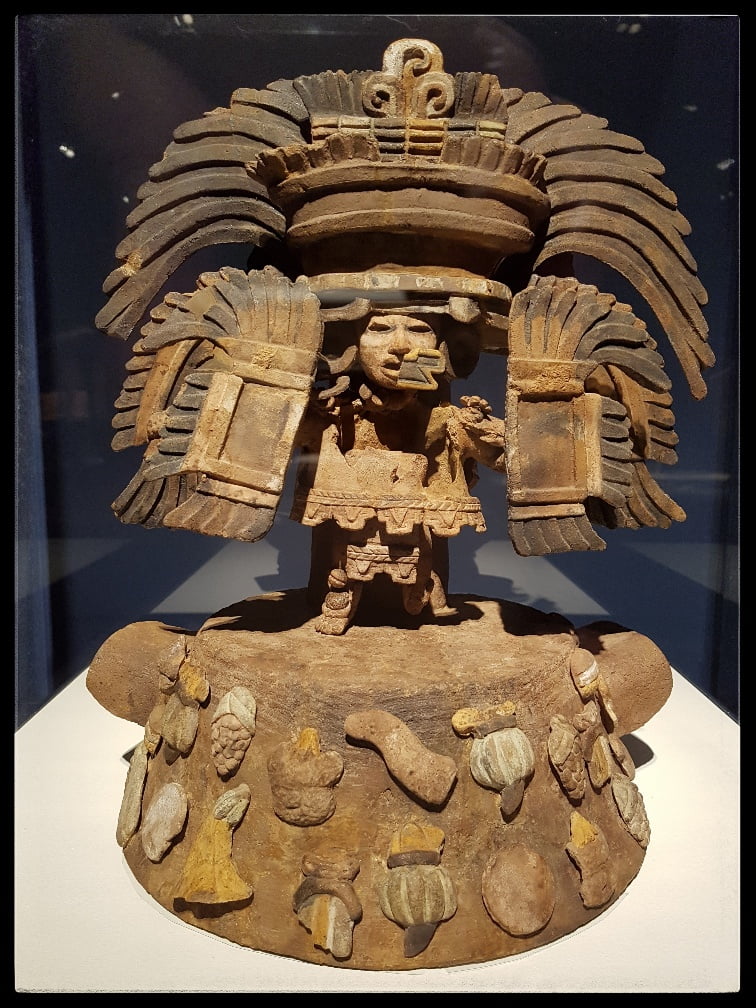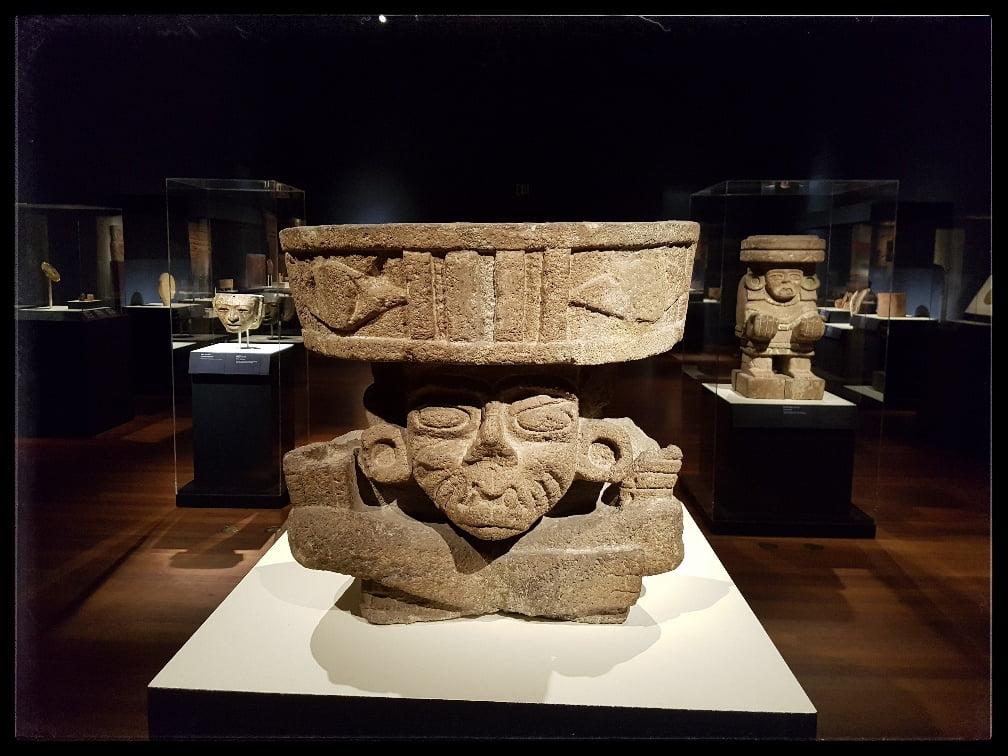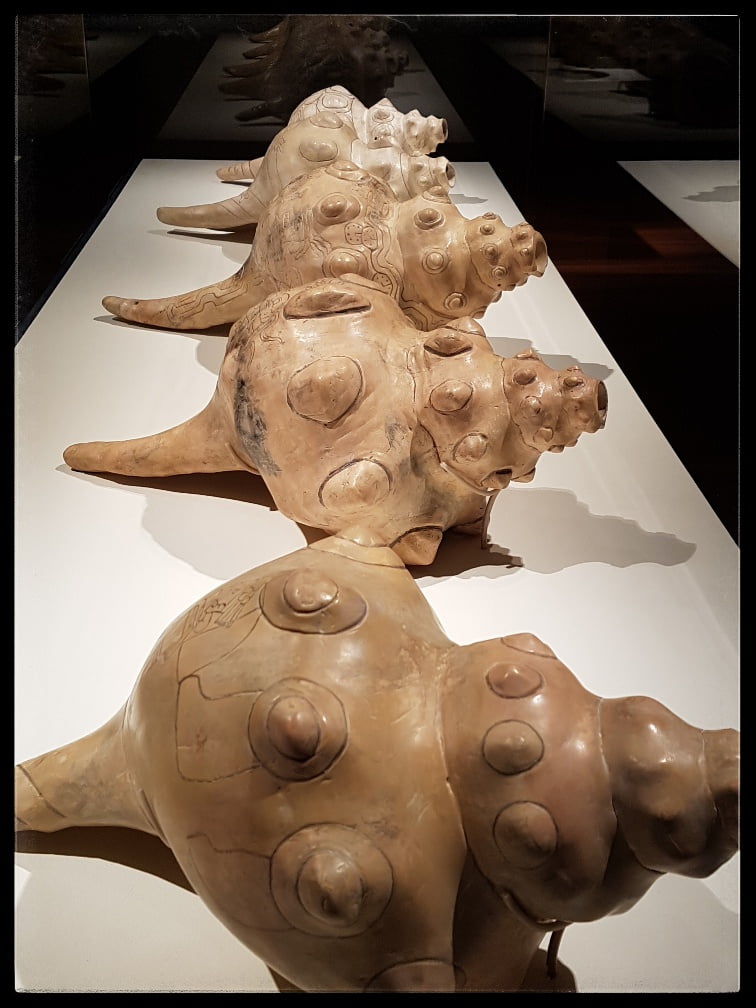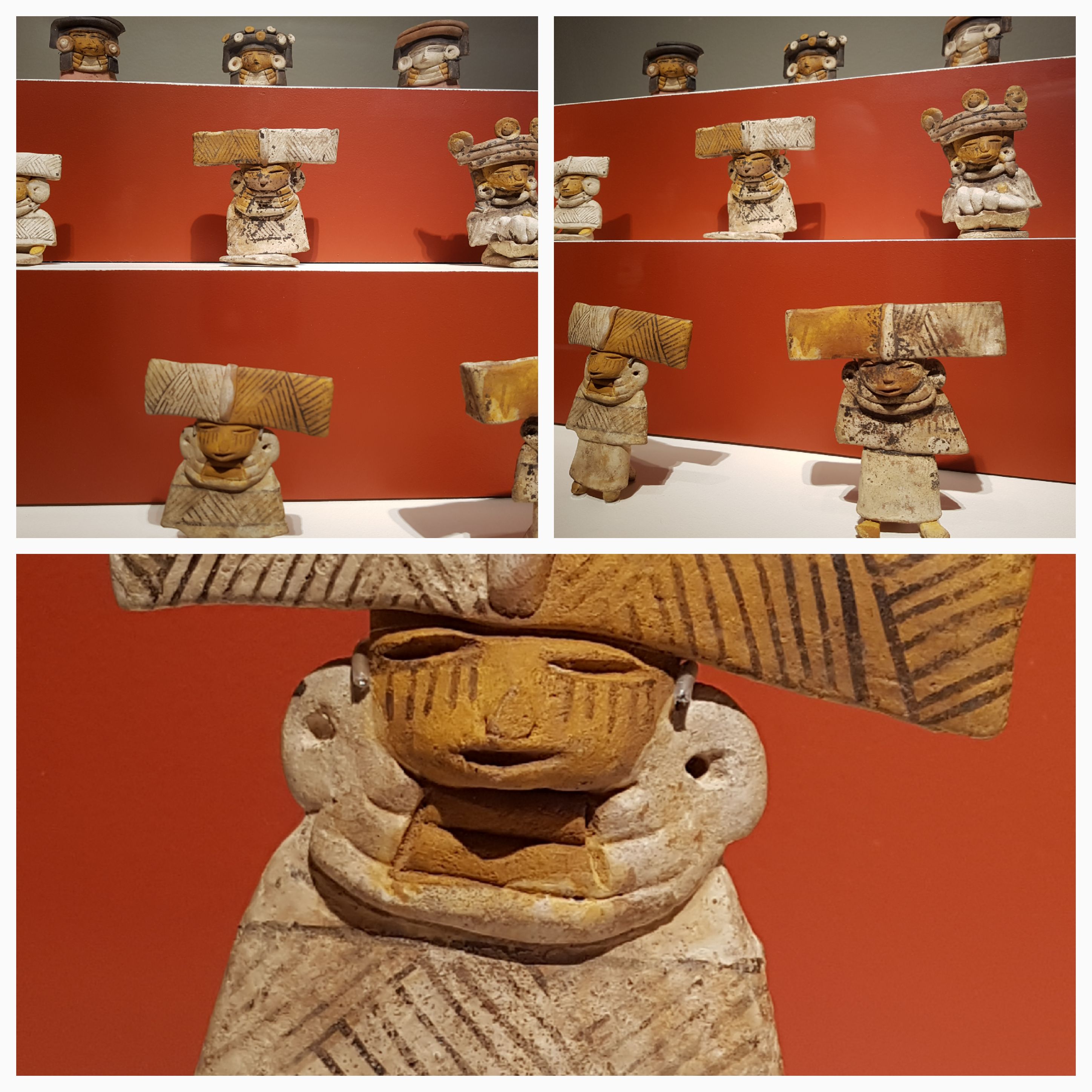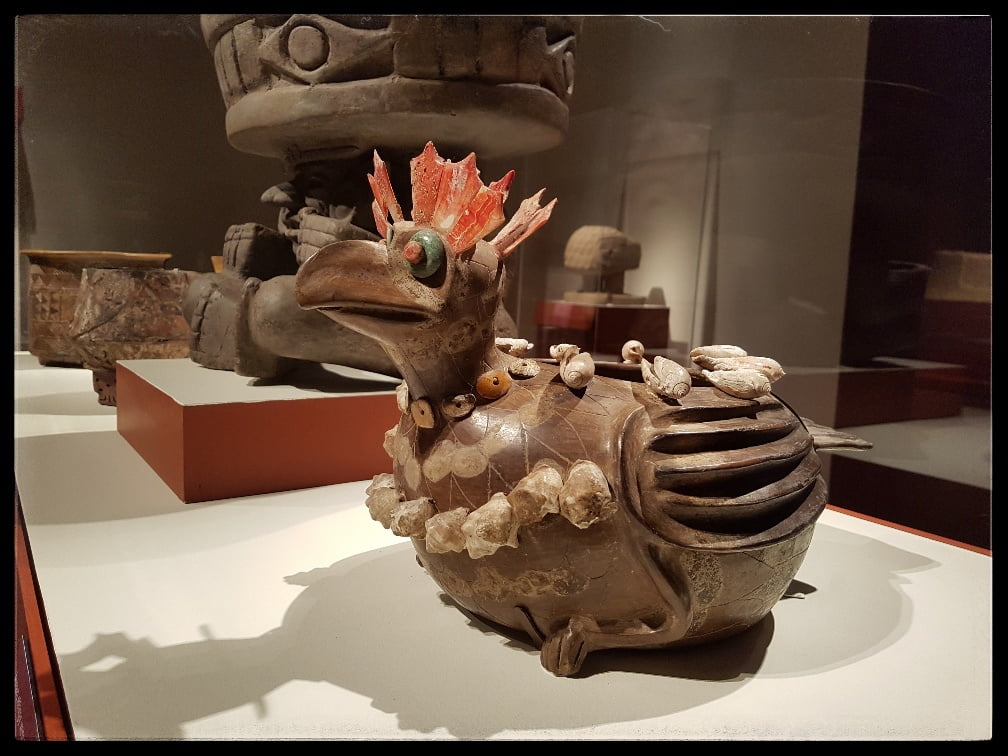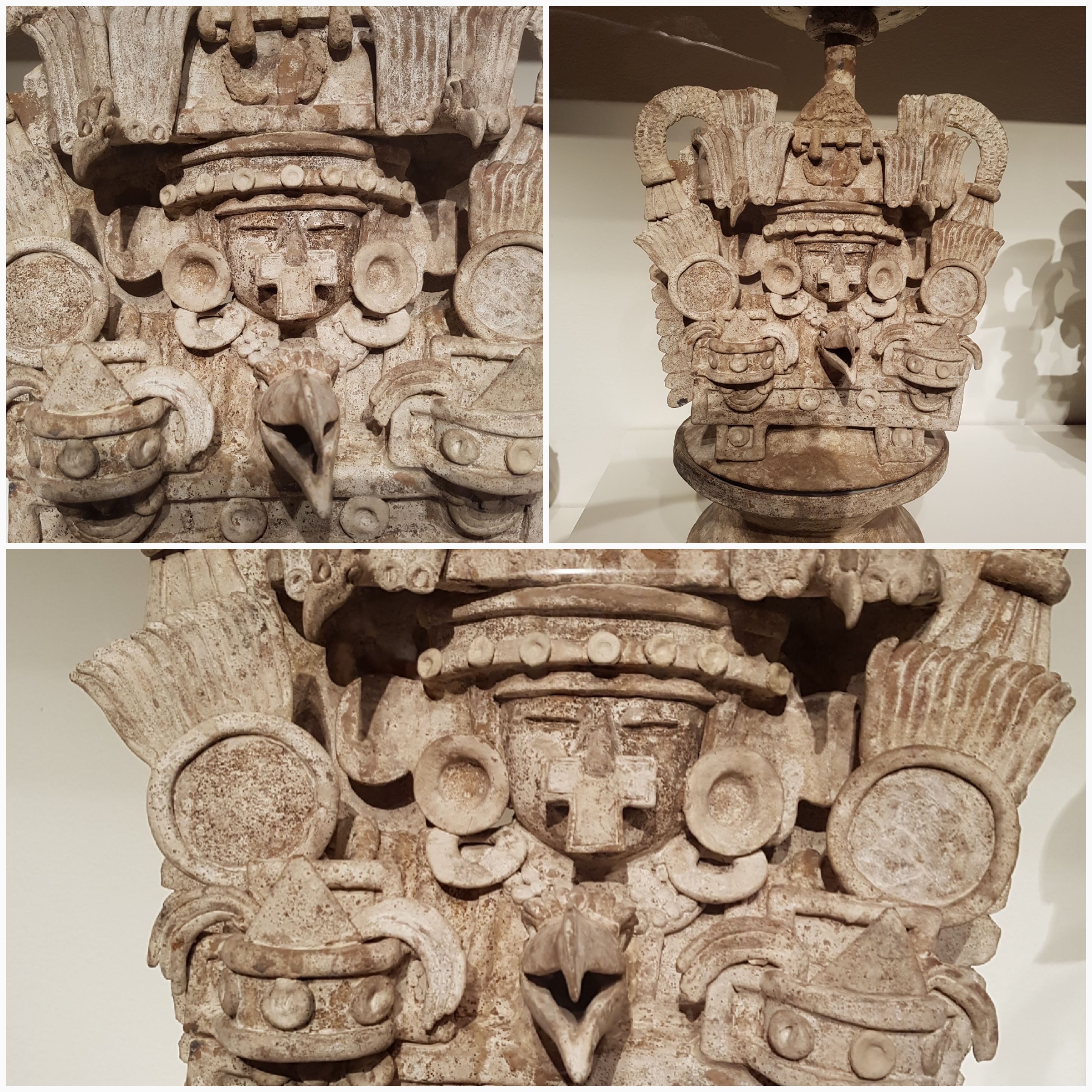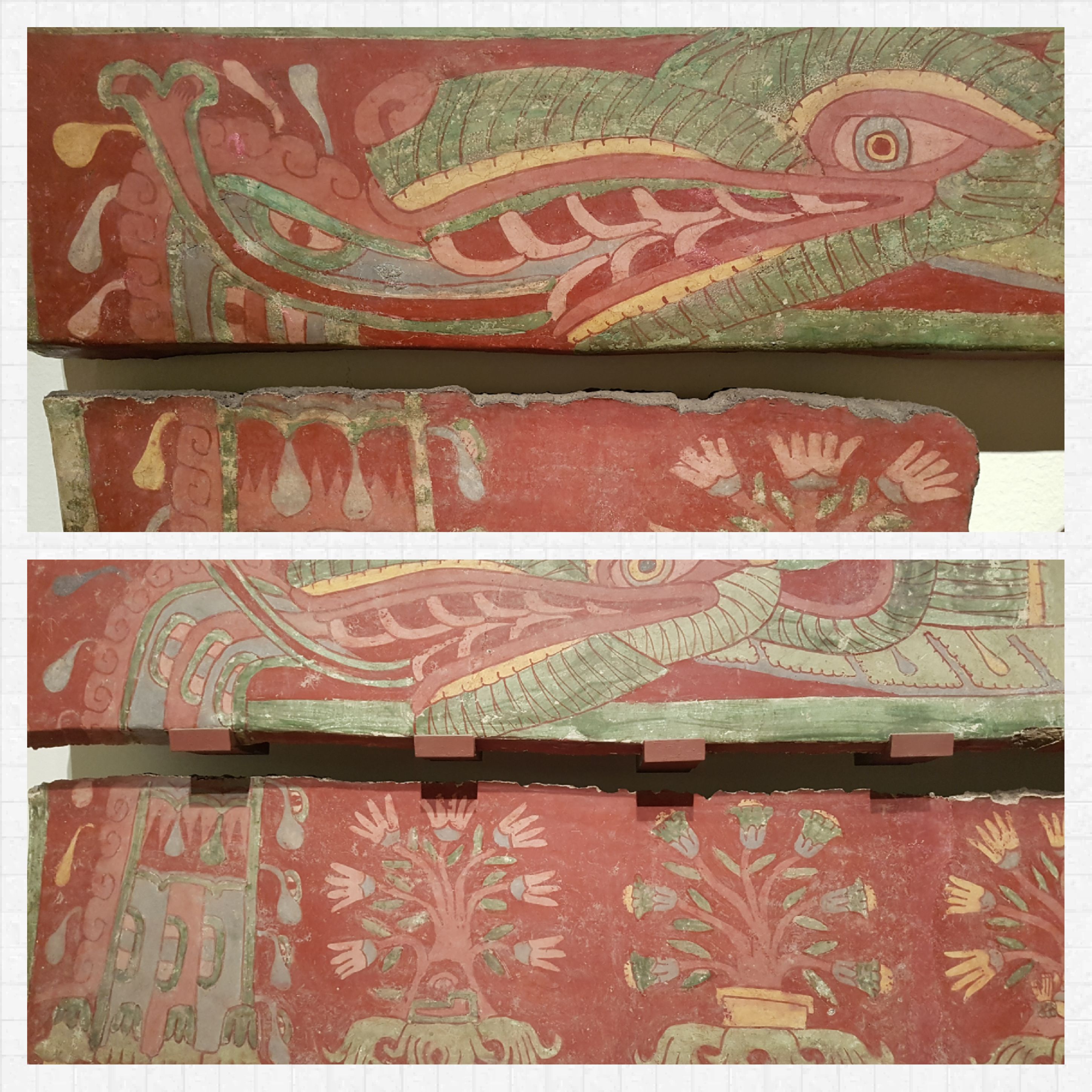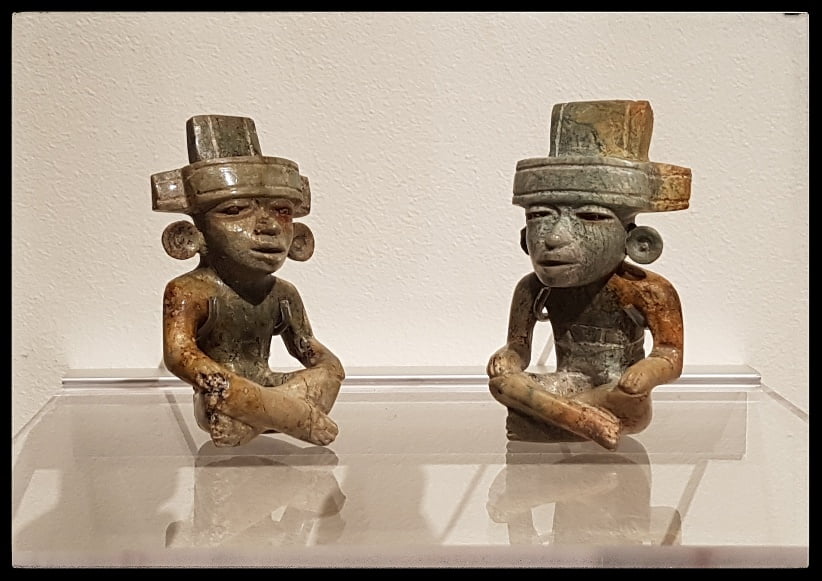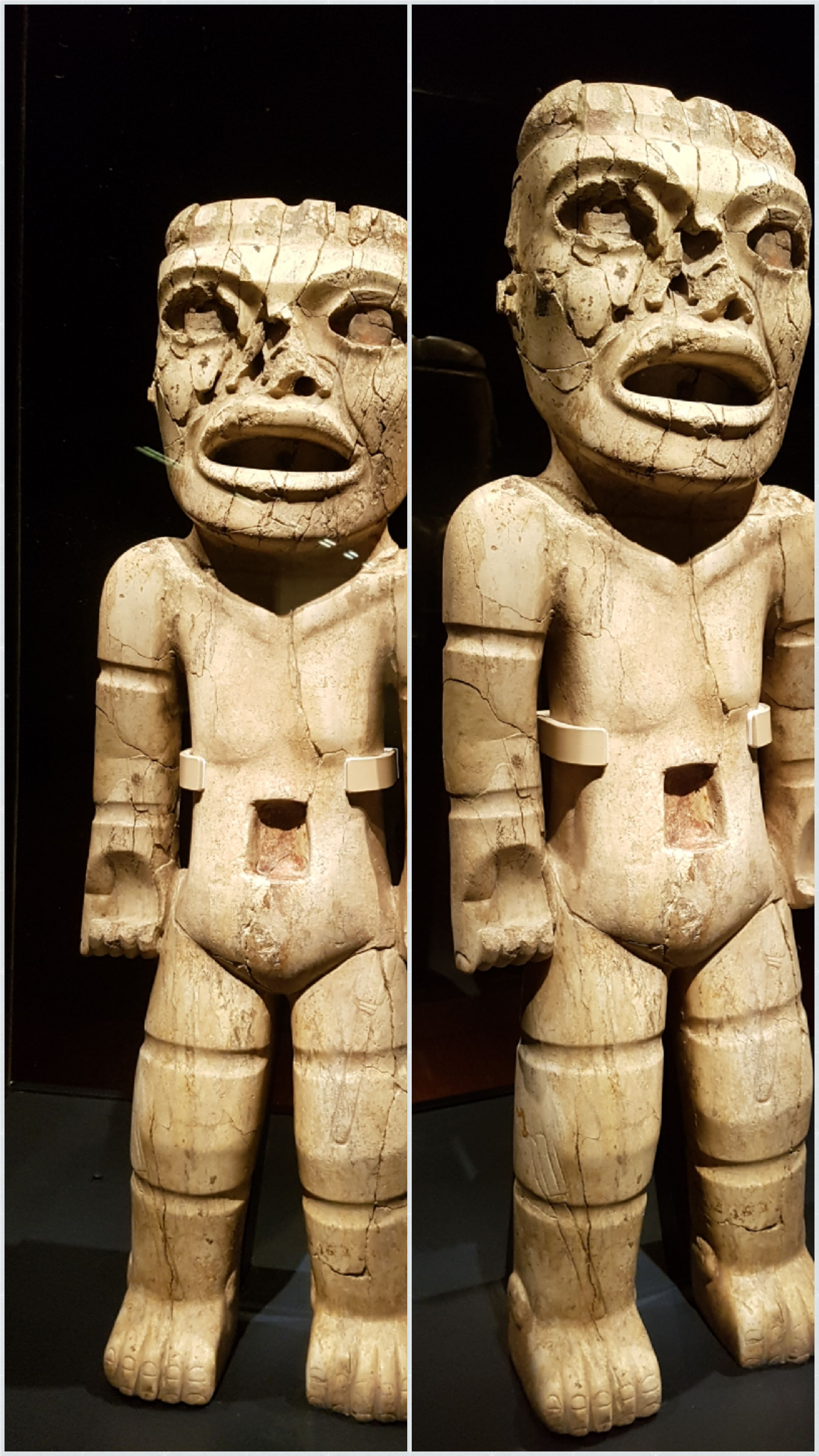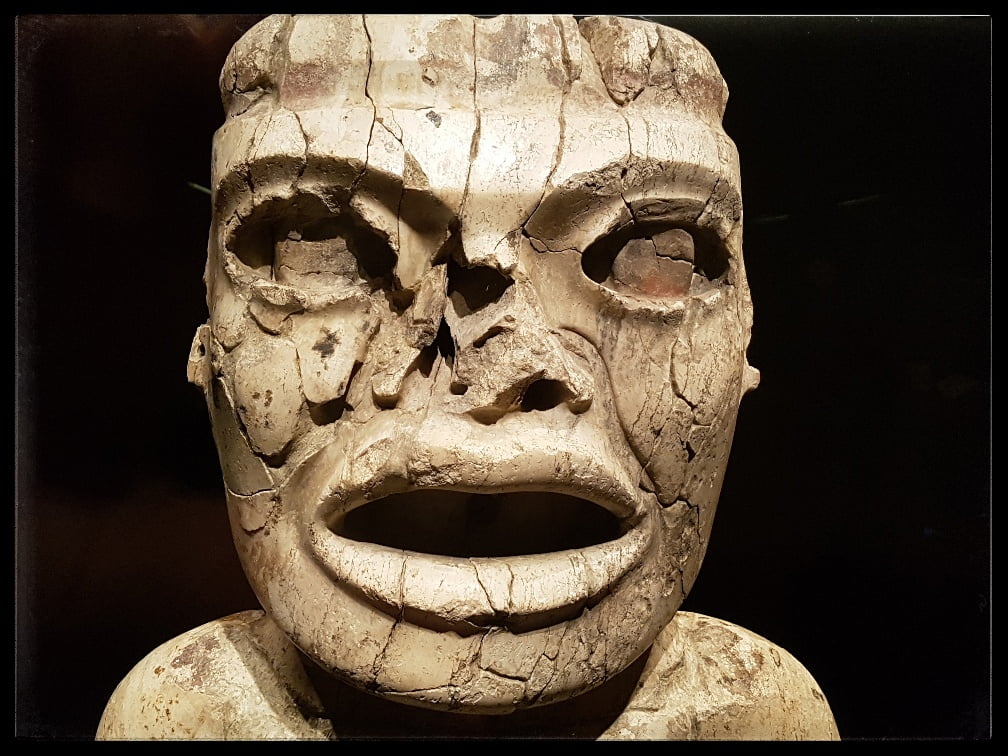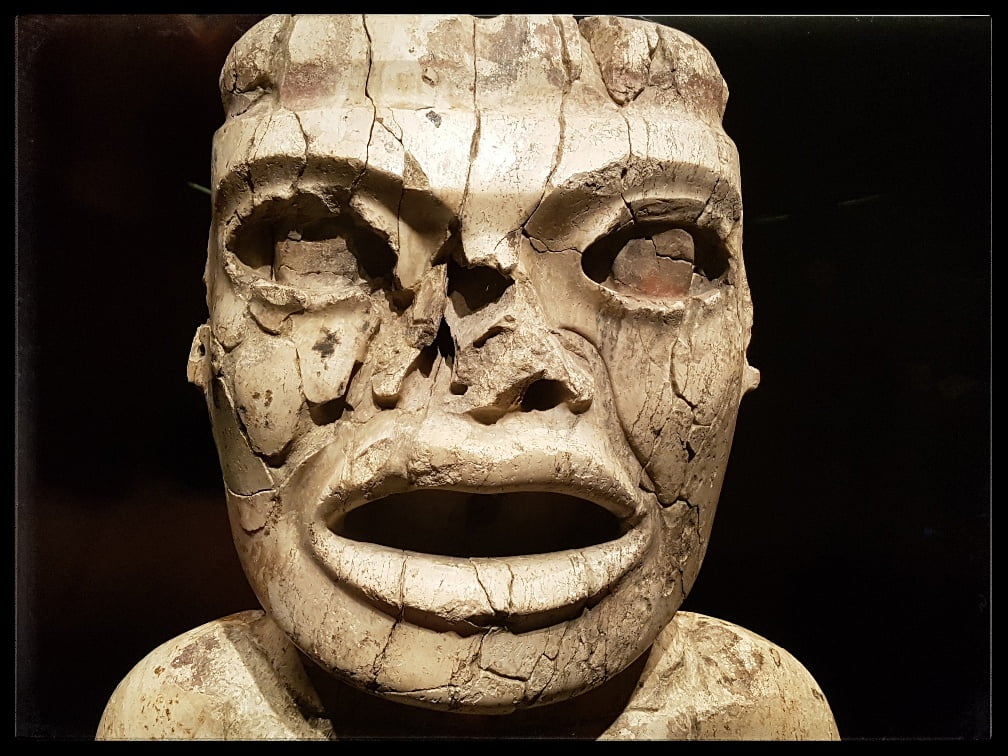 After the Mexican show a skinny around the rest of the galleries, the most impressive of which was definitely the African and South Pacific collections.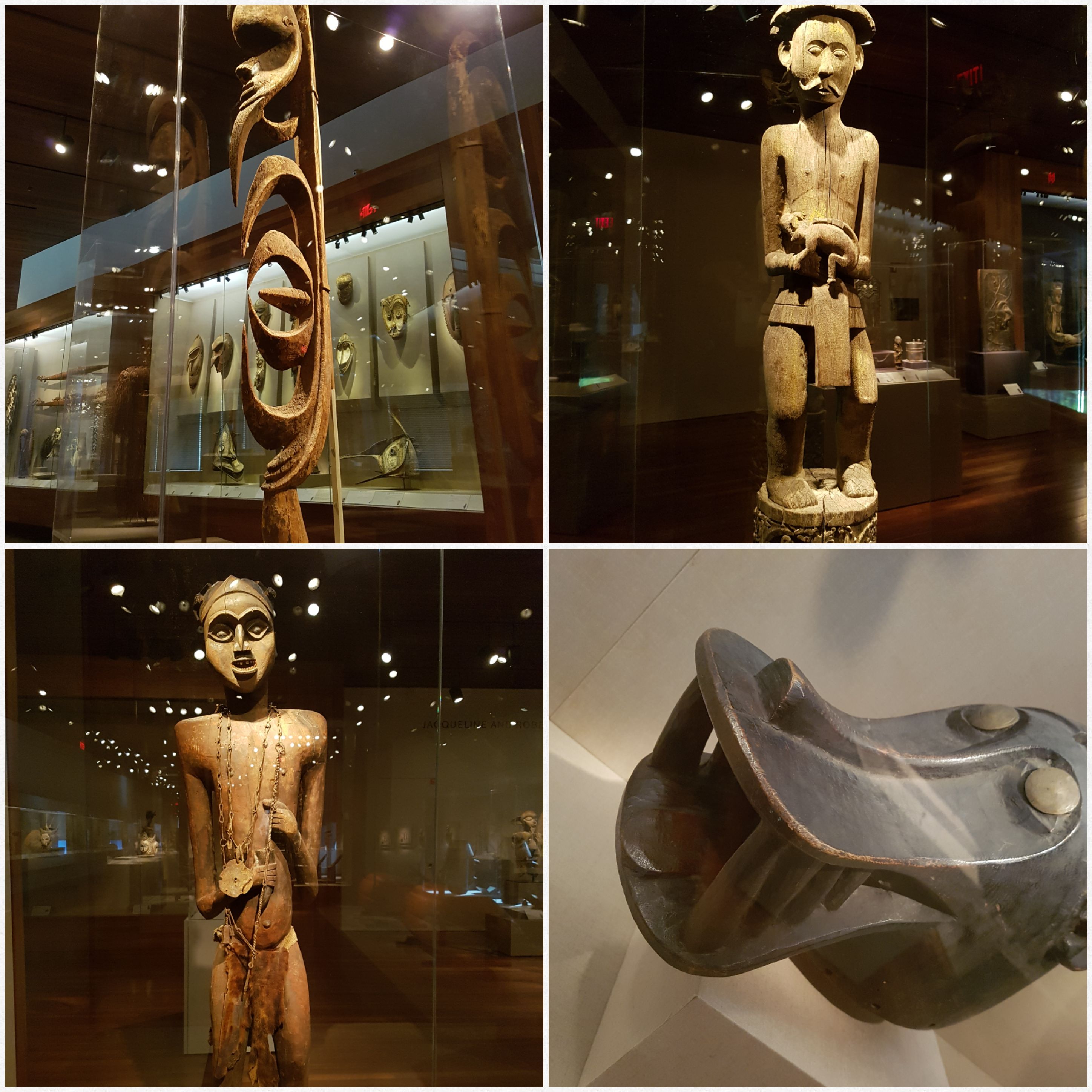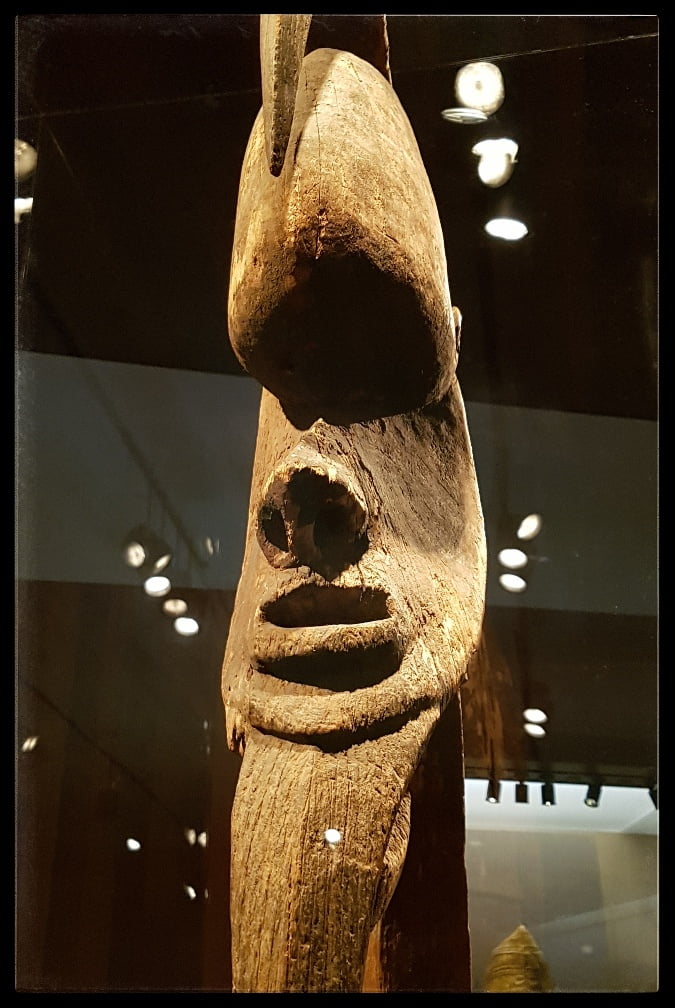 Around noon we took the #5 bus down Fulton towards the downtown.  Something of a "local experience" if you get my drift.  I opened the window and did my best to bear it.
Walked extensively through the Hayes Valley neighborhood window shopping, Nina picked up a snag at Timbuk2, we lunched at Absinthe, a lovely classic French bistro, where a gem lettuce in tarragon dressing and burger and fries and chocolate pot a crème went down a treat.
Later we wandered up to Fillmore and cabbed to Pacific Heights where we shopped amongst elites in quaint overpriced boutiques on quiet residential streets, then ambled back to Fillmore for another round of window shopping.  Got some swag at Ministry of Supply.  Hit 10,600 steps sometime around four, so cabbed back to the W for pre-dinner downtime.
Back to Pacific Heights for dinner at SPQR.  We had seats at the bar (to the restaurant) where the well-oiled machine of chefs and sous chefs turned out plates of simple antipasti to $72 portions of Wagyu beef.  A beet salad with chicken roulade was a star starter followed by a couple of pastas, the standout a bucatini with gorgonzola and fresh walnuts.  A donut for desert, with sautéed apple and caramel and crème fraiche was ludicrous.  House made marshmallows with the cheque.  Uber back.