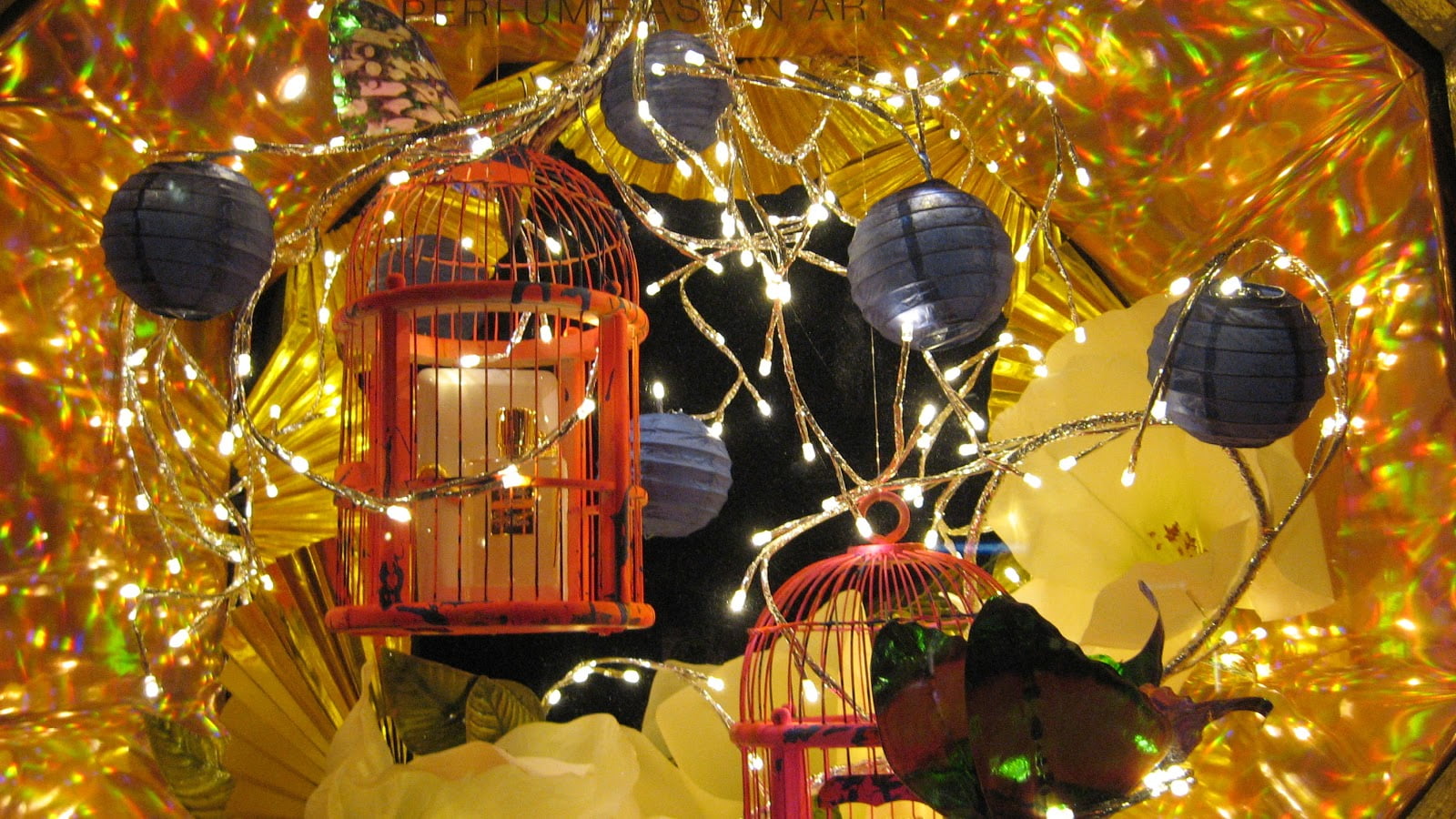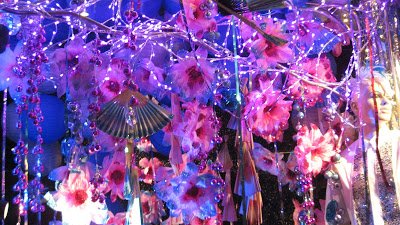 Patsy and Edina go Shopping
Given that I was going to be out of the country a whole
week, Nan took it upon herself to make sure no one went hungry.  She roasted a turkey, and served it with
cheese cauliflower, baked carrots, Brussels sprouts, a turnip casserole, corn,
roast beets, mashed potatoes, gravy, and a regular stuffing as well as a rice
stuffing.  Homemade cranberry on the
table with a spectacular November fruit plate.
And for those with the room, a choice of either lemon meringue or
pumpkin pie (or even brownies) whipped up for dessert.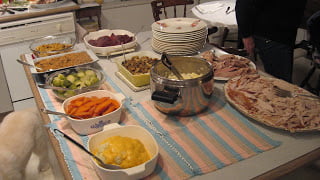 Going Away Repast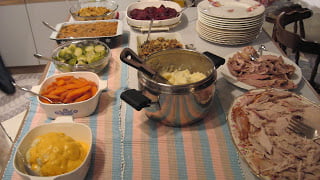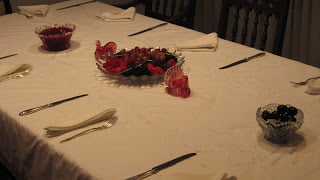 Calm Before the Storm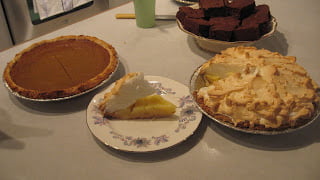 Afters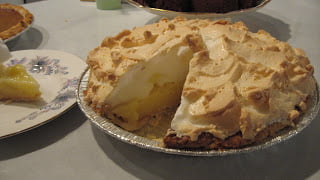 Of course there is no picture of Nan and Pop, Brent and
Jane, Robyn and Paul, Kyle, Emily, Tyler, Nikki, Shawn, Vivian, Stephen or
myself.  Or even Wilson or Kalli.  Just the food.  But the company was excellent nonetheless!
Monday was a beautiful November Vancouver day (oxymoron I
know), perfect for Mr T and I to walk Stanley Park.  Nan and Pop came by mid afternoon to drop me at
YVR, where there was little to-do and check-in, embarkation, departure were
fairly smooth.  Dinner up front was a
smoked salmon and green salad followed by a choice of cod, steak, ravioli or
Cornish game hen.  I took the latter,
which came with a slew of quinoa and green beans.  They had a pretty interesting Sardinian white
on the cart as well as an uber-powerful California cab sauv which more or less
did me in.  Didn't stick it out for
dessert and got, for better or worse, a four hour nap, but the AC flat beds are
a miracle of airborne space and privacy and I wouldn't have even had that in
the back.  About an hour before arrival a
continental breakfast (there was, also, an omelette with chicken sausages and
potatoes of all things on offer) and we landed believe it or not forty minutes
early and it took less than 10 minutes to get to the gate (take that YYZ), fast
track check-in which, unlike two years ago, actually was fast track, express train
to Paddington (yes, it really does go 15 miles in 15 minutes), cab to hotel
(same price as the train…).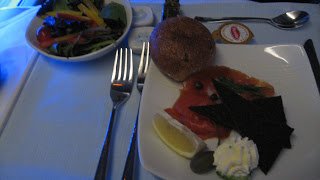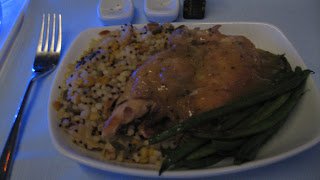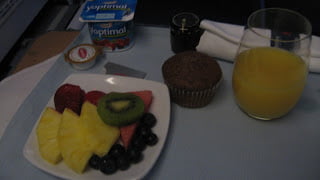 Checked into the swanky Sheraton which has the (enviable?)
address of 1 Knightsbridge.  It is,
architecturally, an early form of what PC notoriously referred to as the
carbuncles contaminating London.  But the
room is more than comfortable with a spectacular view towards Hyde Park and
what was once the Hyde Park hotel now Mandarin Oriental.  Harvey Nichols directly across (with its
window dressings reminiscent of an Edina and Patsy shopping spree).
Mid afternoon met Simon at Caffe Caldesi, north of
Selfridges on Marylebone Lane, although in my jetlagged state it felt like a
very late supper.  It had the air of the
cafe in Amelie ("even artichokes have hearts" for those who cherish that sort of thing) save a little person at the bar.  We had some decent bar food, red wine, and
talked for about four hours.  Afterward I
saw Simon into a taxi, wandered down to Oxford St where it was still abuzz,
checked out some windows, then tubed it back to SW1.  Jetlagged and exhausted I had a thoroughly
decent nine hour sleep.
A superb antipasti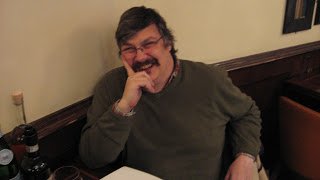 Retired Porn Star Simon Kennedy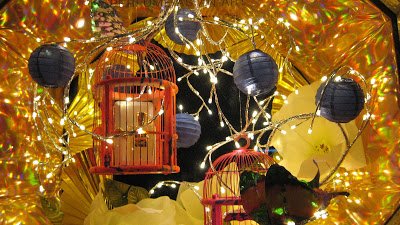 Window at Harvey Nicks.  (or is it Nichs?)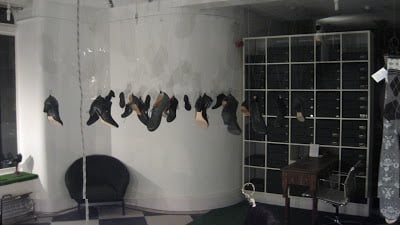 Linda Reeves "approved"; most people hang their shoes too high…