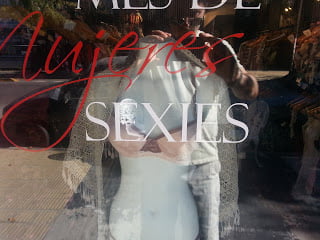 Not much to report.  We walked around.  It was a great day but didn`t involve any culture or sport or shopping.  The only crisis was that my laptop died, probably from the heat–I was on the roof, surfing–and ever since I`ve had to use the hotel laptop with a Spanish keyboard (an apostrophe is CTL ALT keystroke and just try figuring out the at symbol…)
Took lots of pics just poking around the neighbourhood. Another glorious day weather wise.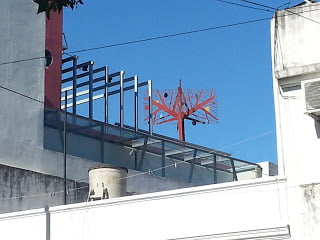 Sculpture.  Can also dry clothes.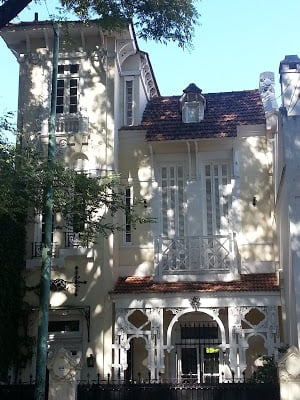 nice to come home to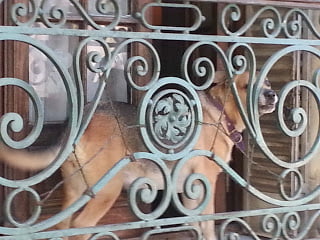 watch dog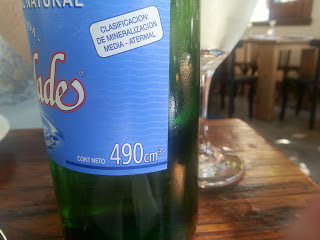 Net content 490 cm cubed.  Which they figure how?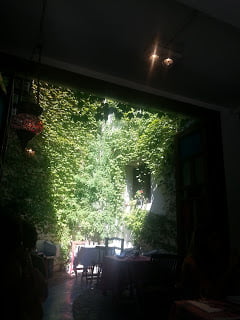 Artemisia, a nice find for a lazy lunch in Palermo Hollywood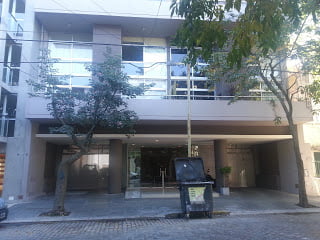 New build.  Includes services.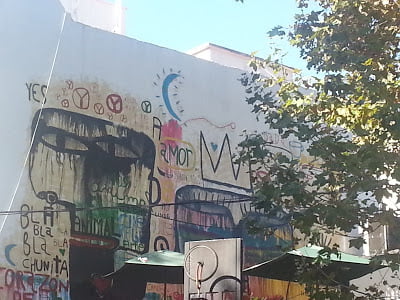 You`ve been tagged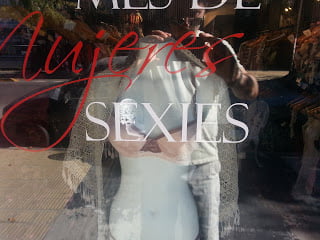 Sexy back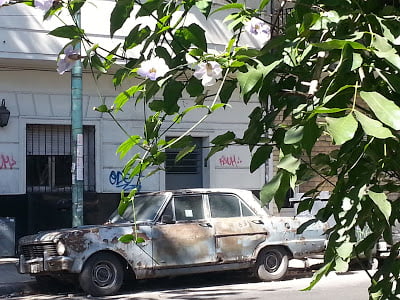 Clematis and Comet